RH026 Rotating electric beauty chair
Rotating electric beauty chair will make you look younger and more radiant
beauty bed
Materials: PU/PVC cover, highdensity sponges, strong quality metal frame, 4 engines contains. Materials of base: Fiberglass
VOL: 110-220V
Function: Removable headrest, Adjustable foot rest, adjustable back rest,with remoter controller Swivel: 70 degrees left or right rotating
Capacity:500KGS
Product L190*W58*H61-92CM
People often ask
About Electric Medical Spa bed
There are a number of benefits to using a rotating electric beauty chair, chief among them being the fact that it can help reduce the strain on the back and neck. Additionally, the chair can help to improve circulation, which is beneficial in terms of reducing cellulite and swelling. Moreover, the chair can also help to improve the appearance of the skin, by stimulating blood circulation and removing toxins.
Thick,water-resistant exteriors with memory foam cushioning.
smooth remote-controlled reclining
all-electric adjustability and massage bed capabilities
We offer 1-3 years guarantee of the medical spa bed
Produce time 1 week plus shipping time 4-5 weeks by sea.
Fully assembel packed, inner packing box with sponge and outter with plywood frame or box for safety protection.
Product photos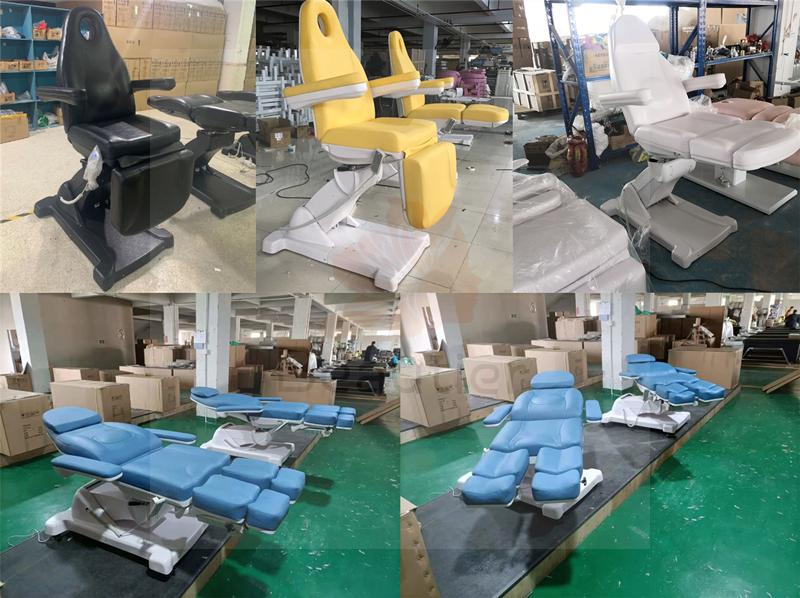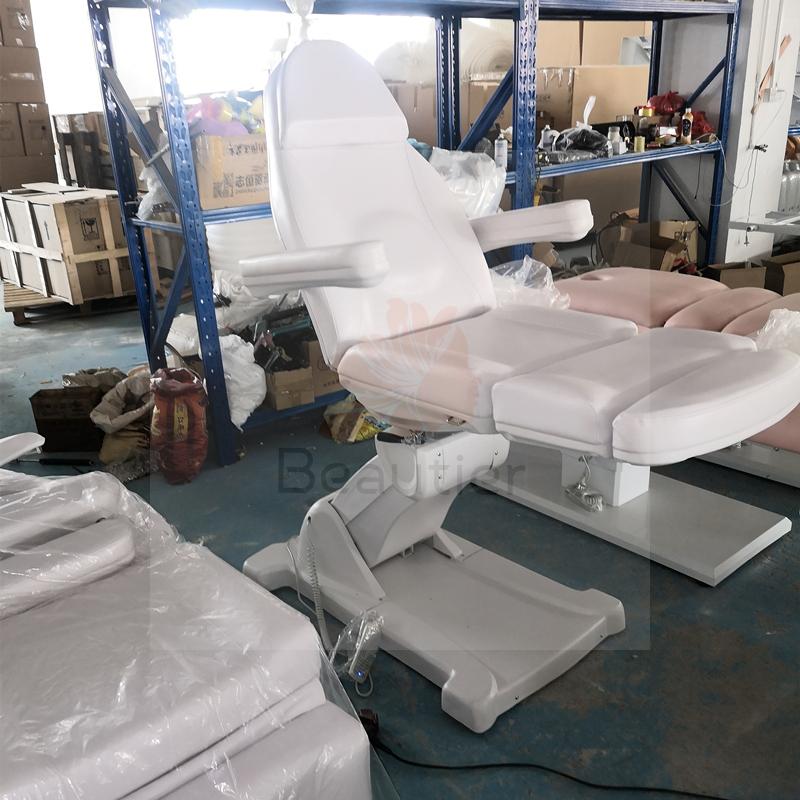 Buyer shows

Client's Feedback