B28
electric facial bed for dental Panama hot selling
facial bed,electric facial bed,rotating facial bed,dental beauty equipment
Materials: PU/PVC cover, high density sponges, strong quality metal frame,3 motors contains
Materials of base: STAINLESS STEEL+ABS VOL: 110-220V
Function: Adjusted headrest and arms, height adjusted for bed with remoter controller
Capacity: 200KGS
Product size: L195cm*W62cm*H63-75cm
About Electric Medical Spa bed
Electric facial bed is a new product, which has been launched in the market. This electric facial bed is used for facial beauty treatment. The rotating electric facial bed helps to get rid of all wrinkles and fine lines from your face. It helps to rejuvenate your skin and also reduce the aging signs. There are many types of electric facial beds available in the market. You can buy one as per your need and budget. The electric facial bed helps you to get effective results within short time period.
The rotating electric facial bed is a professional dental treatment chair, which has been widely used in the clinics and hospitals of many countries. It is easy to operate, safe and reliable. This product can be customized according to your requirements.

Features
Thick,water-resistant exteriors with memory foam cushioning.
smooth remote-controlled reclining
all-electric adjustability and massage bed capabilities
Warranty
We offer 1-3 years guarantee of the medical spa bed
What is Delivery time?
Produce time 1 week plus shipping time 4-5 weeks by sea.
What's the packaging? Is it safety for long trip?
Fully assembel packed, inner packing box with sponge and outter with plywood frame or box for safety protection.
Product photos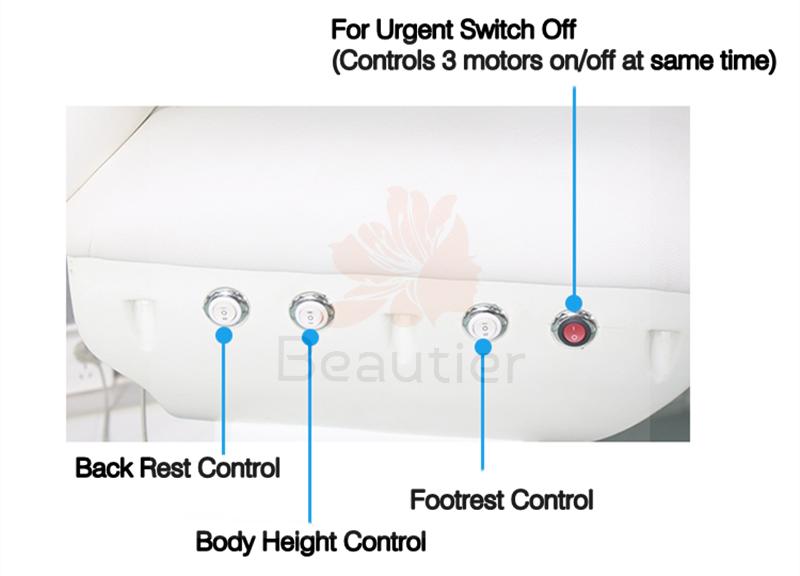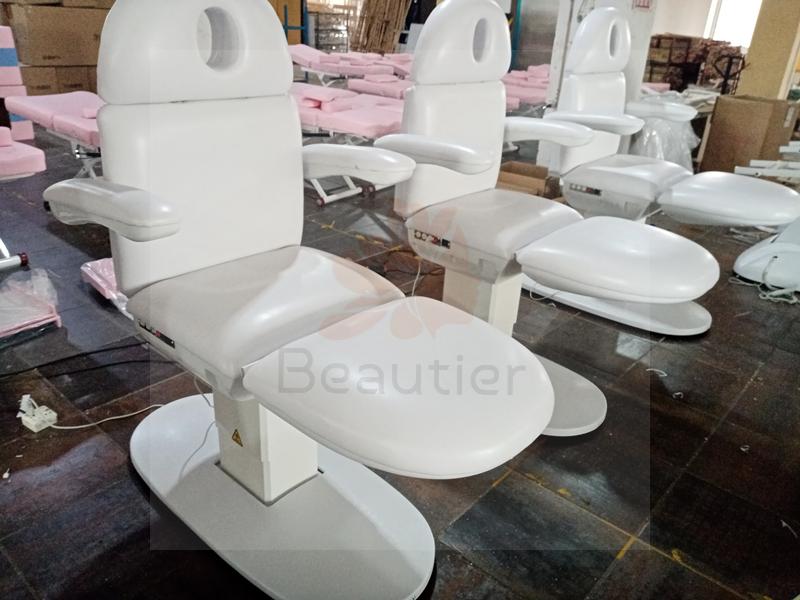 Buyer shows

Clients' Feedback